Trekking the High Atlas from Agadir
---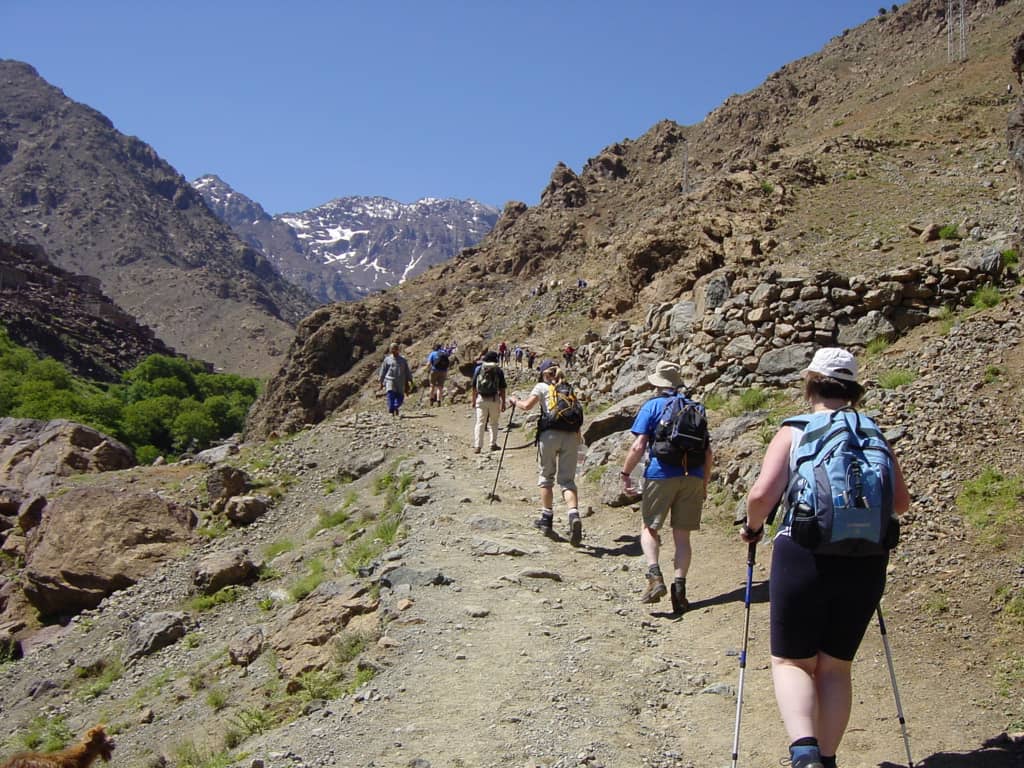 ---
Trekking the High Atlas from Agadir
Description:
Not far from the city of Agadir and within 60 km lay the magnificent mountain range of Ida Outanane, the western part of the famous High Atlas Mountains which stretches into the Atlantic is very generous and offers conducive sites for great hiking. The landscapes are of immense beauty and the contrasts between arid and stony expanses and the valley with abundant and varied vegetation surprise and delight even the most experienced hiker.
Schedule:
Start by driving to the village of Tamzargout; then continue hiking or on mule back leading to a refreshing stop at the natural pools of Assif N'Tamraght and the waterfalls on several levels until arriving at the so-called "Veil of the Bride".
This hike makes it possible to go so close to the dwellings and interact with the local Berber villagers. The following villages are on your way: Aziar, Taba, Igui n'tama to name a few. You will have a great opportunity to admire the work of the local craftsmen and women handling pottery, carpet weaving with the possibility of coming across honey and Argan oil cooperatives which are the area's favorite activities, and you may have a great chance of spending the night at a local guesthouse to experience life in the Berber land.
The rendezvous point for the return trip will be set at the hostel or at the starting point of the hike.
Try this exciting excursion and chances are that you will definitely want to come back.
Call us!
Price /pax:
| | |
| --- | --- |
| 1 pax | 40 € /pax |
| 2 pax | 40 € /pax |
| 3 pax | 40 € /pax |
| 4 pax | 40 € /pax |
| 5 pax | 40 € /pax |
| 6 pax | 40 € /pax |
| 7 pax | 40 € /pax |
| 8 pax | 40 € /pax |
| 9 pax | 40 € /pax |
| +10 pax | 40 € /pax |
From 40 €/pax